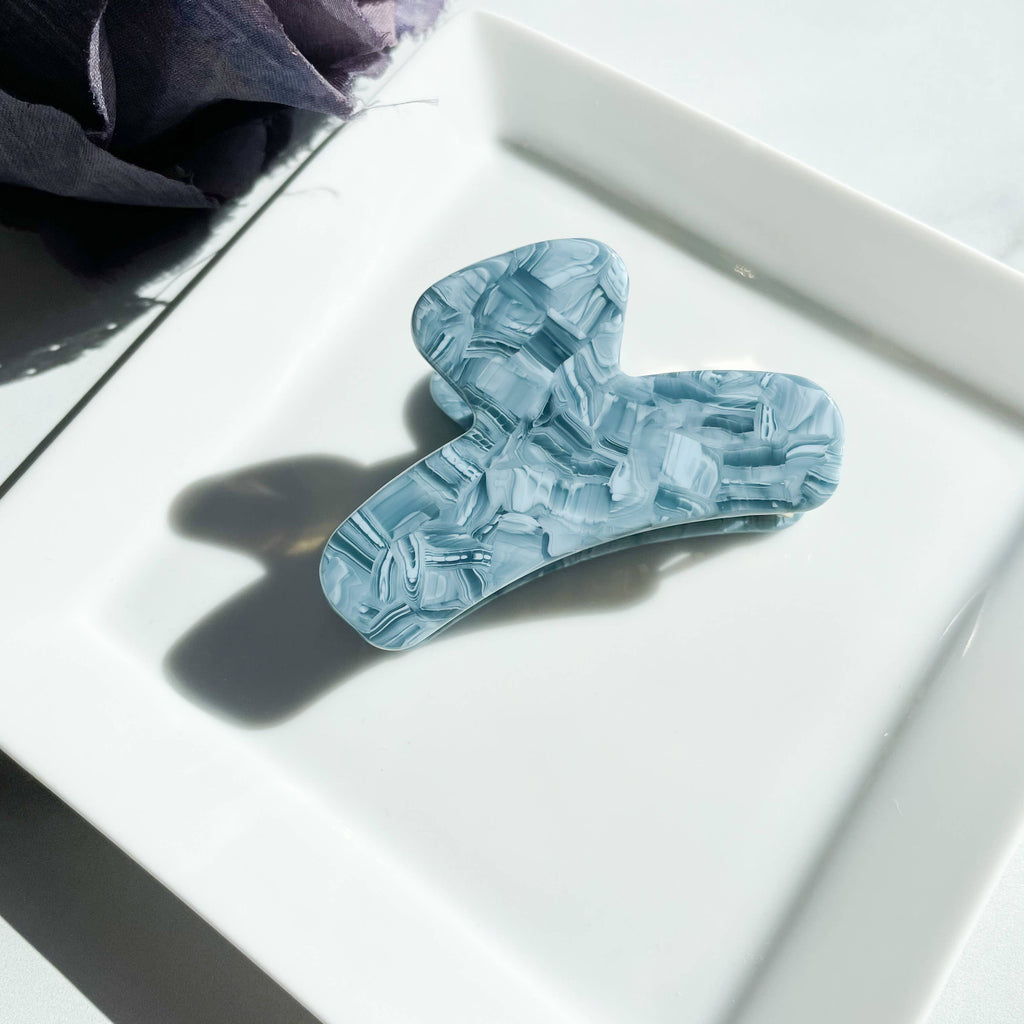 Every piece from Fenna & Fei is unique and durable. We love the coloring on their accessories to add dimension and a pop to any look, casual or otherwise!
The mini version will be perfect for a half up/half down look or shorter and thinner hair folks!

Gold plated stainless steel teeth

Cellulose acetate
2.5"