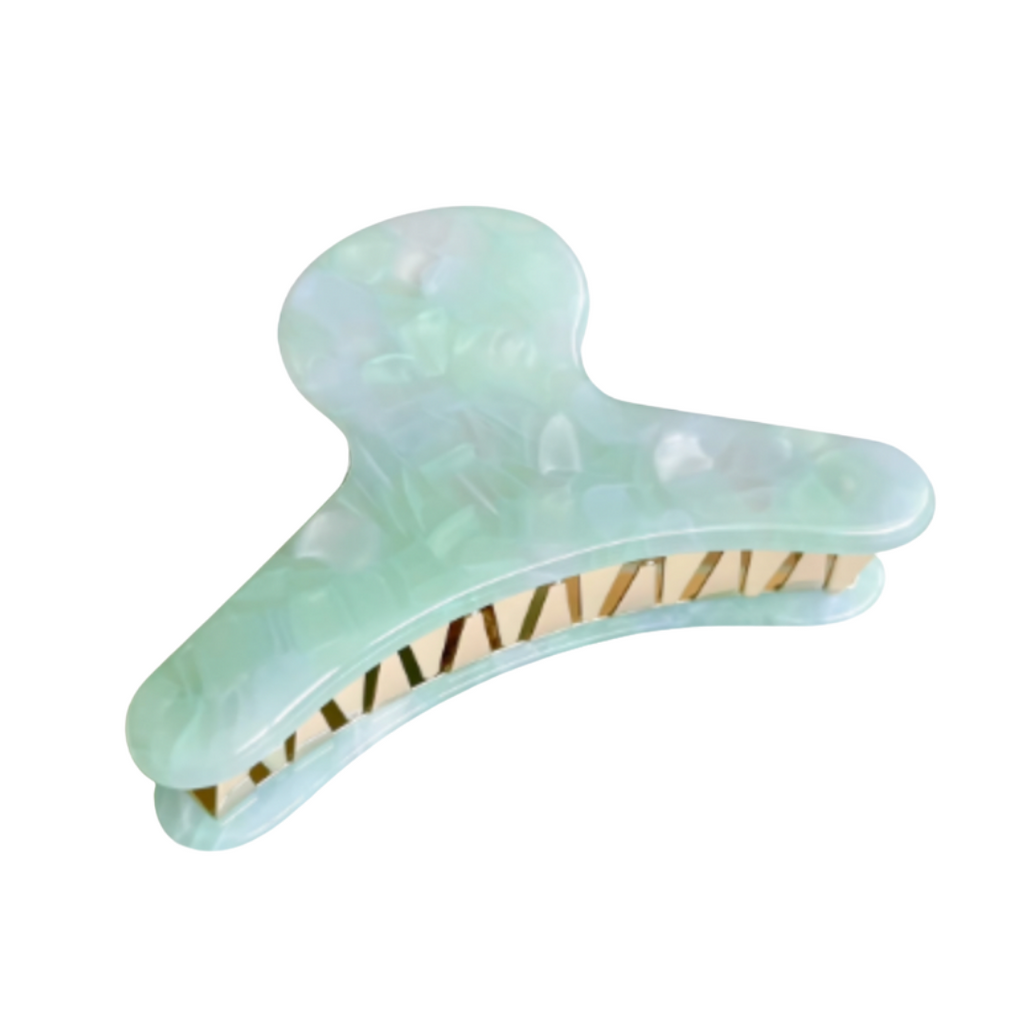 Every piece from Fenna & Fei is unique and durable. We love the coloring on their accessories to add dimension and a pop to any look, casual or otherwise!
These clips hold a lot of hair - thick hair friends, don't be scared.
Size Length 3.2 in.
Made from cellulose acetate; a mixture of cotton pulp and acetic acid, a biodegradable and eco-friendly material. Acetate is lightweight yet durable.

Acetate is sourced from Italy and Japan and then manufactured and finished in both China and Idaho. Fenna & Fei is a small, woman-owned business located in Boise.