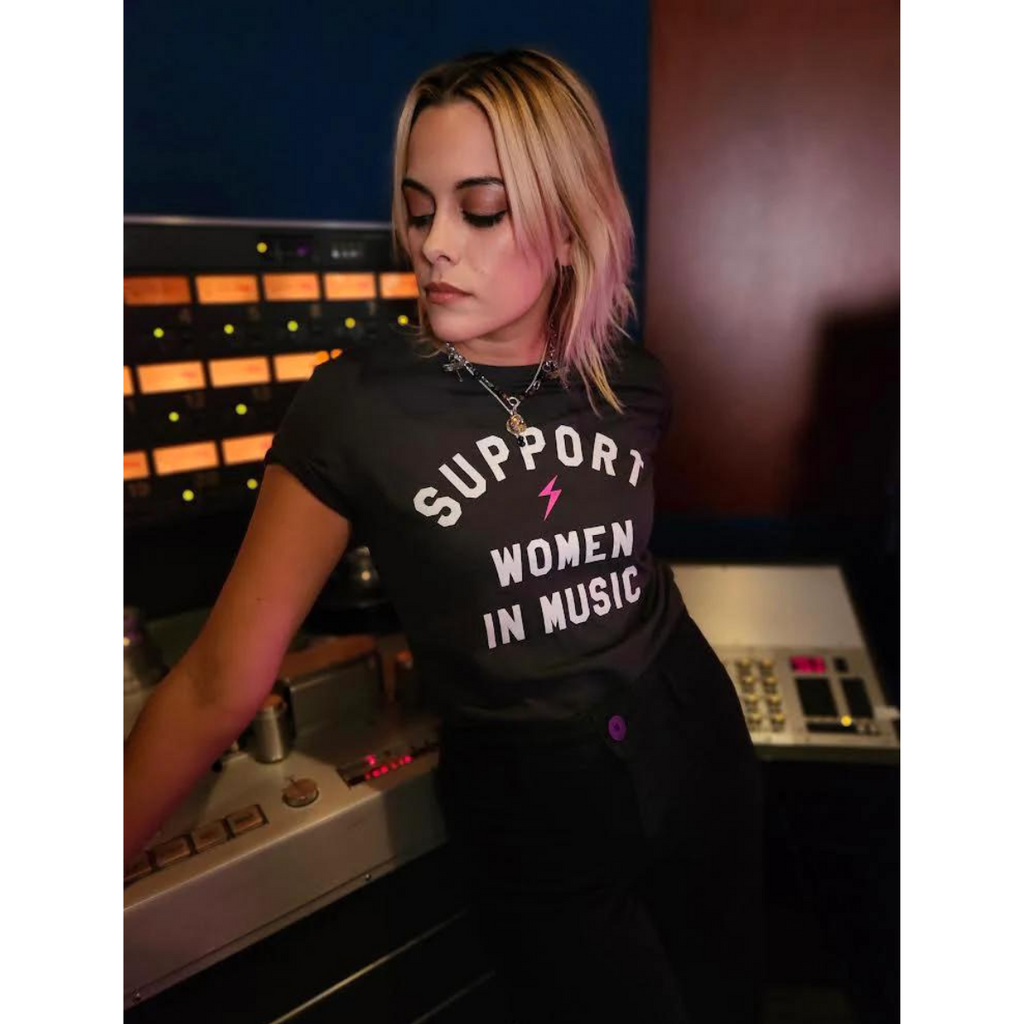 The original "Support Women In Music" T-Shirt. Women's cut - runs true to size.
Women Who Rock™ was built from one woman's vision and passion to help amplify women's voices around the world and to use the power of music to close the gender gap still found in the fields of women's health research and women in music.
The entirety of this purchase will be donated to Women Who Rock™. To read more about their mission, visit their official website.